The Drake Hotel has become a cultural hotspot of Toronto, known for art, music, and a fun atmosphere. When they decided to expand, they turned to the London office of the Martin Brudnizki Design Studio to define the look of "Drake One Fifty" (named for its location at 150 York Street). In March, Zagat listed it among "Toronto's 10 Hottest Restaurants", applauding Brudnizki's work as, "a beautifully designed space with plenty of eye candy".
This project shows the great flexibility of cement tile to help bring a designer's vision to fruition. It's very common to create custom pattern molds for clients, whether reproducing historic patterns, bringing new designs to life, or tweaking existing designs to taste. In this case, we were able to go a step beyond, and had our Moroccan facility create two brand new shapes. First, an elongated hexagonal shape mold was created, then a matching triangular mold was created to form the keys of the layout pattern.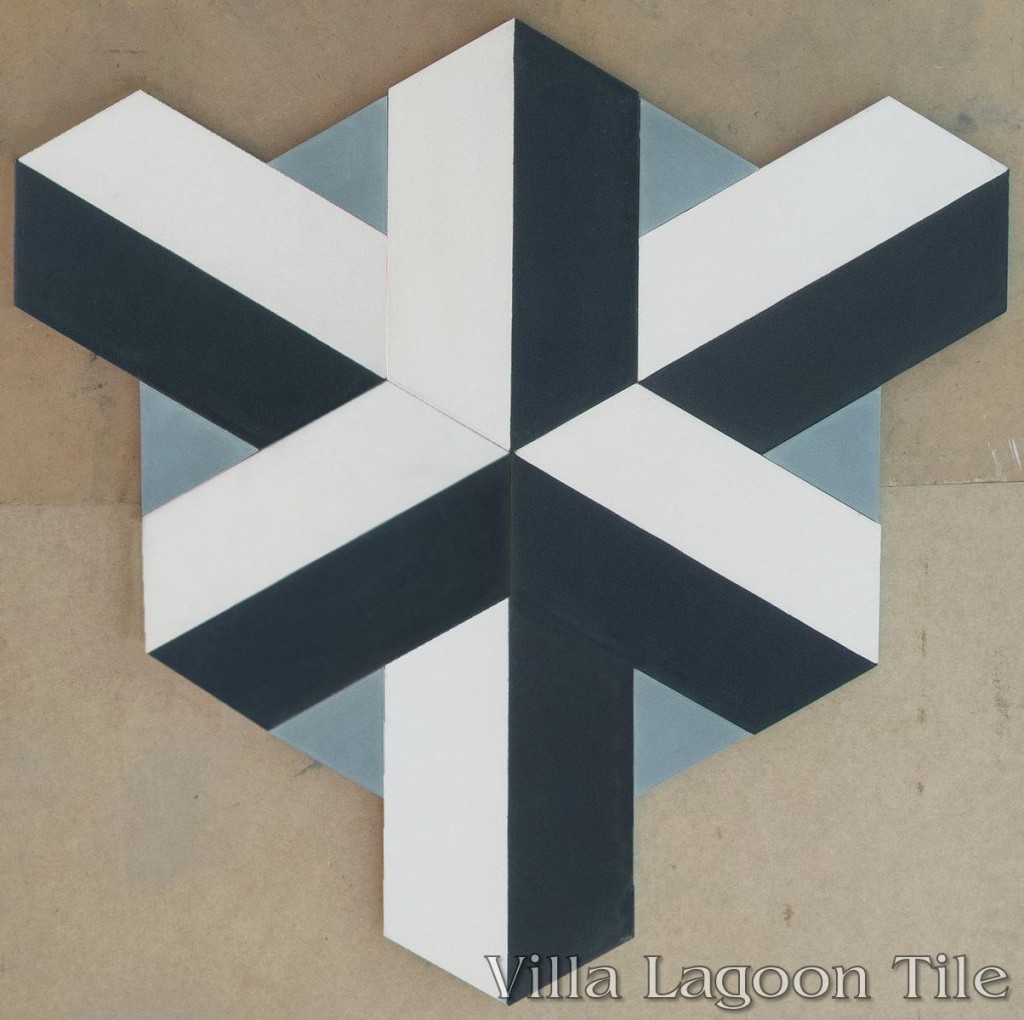 For those interested in the production of cement tile, here are several images showing one of our master artisans creating the custom hex tile.
Simply put, Drake One Fifty's interior is near-perfection…
With the Drake One Fifty, Toronto can now claim to have one of the coolest restaurants in the world.
…a bit of Queen West style and culture plunked down in the middle of Toronto's financial district.
In the process of creating this solution, we proposed several variations of this Venetian mosaic theme in standard square and hexagonal formats. We loved them all so much, we produced one of them with our Venetian Collection, 8″ Treviso. 8″ square cement tile is the most economical format, and this smaller scale is more suitable to residential surfaces.